As a non-metallic mineral, fluorite is widely used in metallurgy and the chemical industry. In the fluorite processing field, the application of fluorite raymond mill is the most common equipment, according to the processing characteristics of fluorite, Guilin Hong Cheng developed high-quality Raymond grinding mill equipment used in professional fluorite processing industry which is a substantial increase in production capacity and energy consumption, not only can greatly expand the use of fluorite powder, but also to enhance the added value of fluorite powder.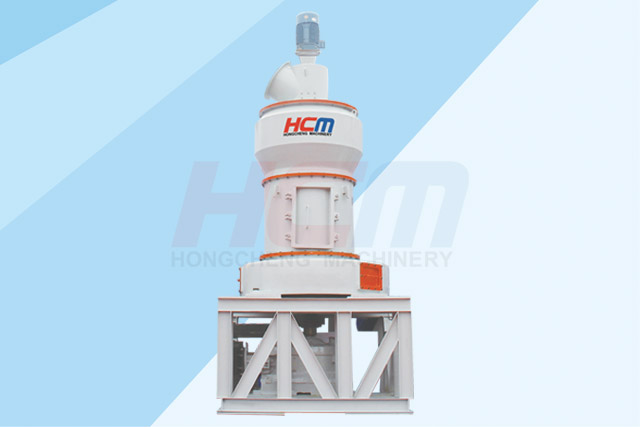 Under the promotion of science and technology level, fluorite have important application value in light industry, optics, sculpture, national defense industry and many other places as following:
1. Metallurgical industry: fluorite can reduce melting point of refractory material, promote slag flow, make slag and metal very good separation, desulfurization and dephosphorization in smelting process, enhance the metal calcined and tensile strength and other characteristics. Therefore, as a flux, it is widely used in iron and steel smelting and ferroalloy production, iron smelting process and non-ferrous metal smelting.
2. Chemical industry: another important use of fluorite is the production of hydrofluoric acid. In the aluminum industry, the hydrofluoric acid is used to produce aluminum fluoride, synthetic cryolite, sodium fluoride and magnesium fluoride. In aviation and aerospace industry, hydrofluoric acid is mainly used to produce jet liquid propellant and missile jet fuel propellant. In the atomic energy industry, hydrofluoric acid is mainly used to manufacture UF4 and so on.
3. Other uses: Fluorite powder used for chemical, rubber, ceramics, building, building materials and other fields, also for high-tech industries, such as military cables, fiber transmission, as well as high-precision smelting industry.
In the processing of fluorite, fluorite Raymond mill is the preferred equipment to promote the fluorite and improve the efficiency of powder, the device covers a number of patented technologies, the whole structure is consist of main mill, turbine classifier and plumbing, high pressure blower, finished cyclone separator, electric motor and electromagnetic vibration feeder, jaw crusher, bucket lifting machine etc. classifying powder has uniform size, fine granularity, fineness expanded up to 80-600mesh, compared with R type milling machine, the capacity increased by 40% or more, the unit electricity cost savings of more than 30%, is a new type of mill equipment really efficient, widely used in fluorite processing field. Guilin new type of environmental protection fluorite raymond mill----HC vertical pendulum Raymond grinding mill
[Maximum feed size]: 30mm
[Grinding ring diameter]: 1000-1700mm
[Machine power]: 555-1732KW
[Production capacity]: 3-90t/h
[Finished grain size]: 0.038-0.18mm
[Scope]: The mill covers a number of patented technology, is technological innovation based on the R-type mill, widely used in electric power, metallurgy, cement, chemicals, building materials, coatings, paper, rubber, medicine , Food and other areas of production and life.
[Performance advantages]: The mill is replacement equipment of the traditional milling machine. Wide usage, simple operation, easy maintenance, stable performance, high cost-effective, 30% -40% higher output than the traditional Raymond Mill, is a kind of economical and practical milling equipment.
[Applicable materials]: Focus on grinding and processing of diabase, clay, graphite, clay, coal gangue, wollastonite, lime, zircon sand, bentonite, manganese ore, gypsum, calcite and other Mohs hardness below 7 non-metallic mineral ores. The equipment has a number of national patent technologies; performance reached the national leading level.